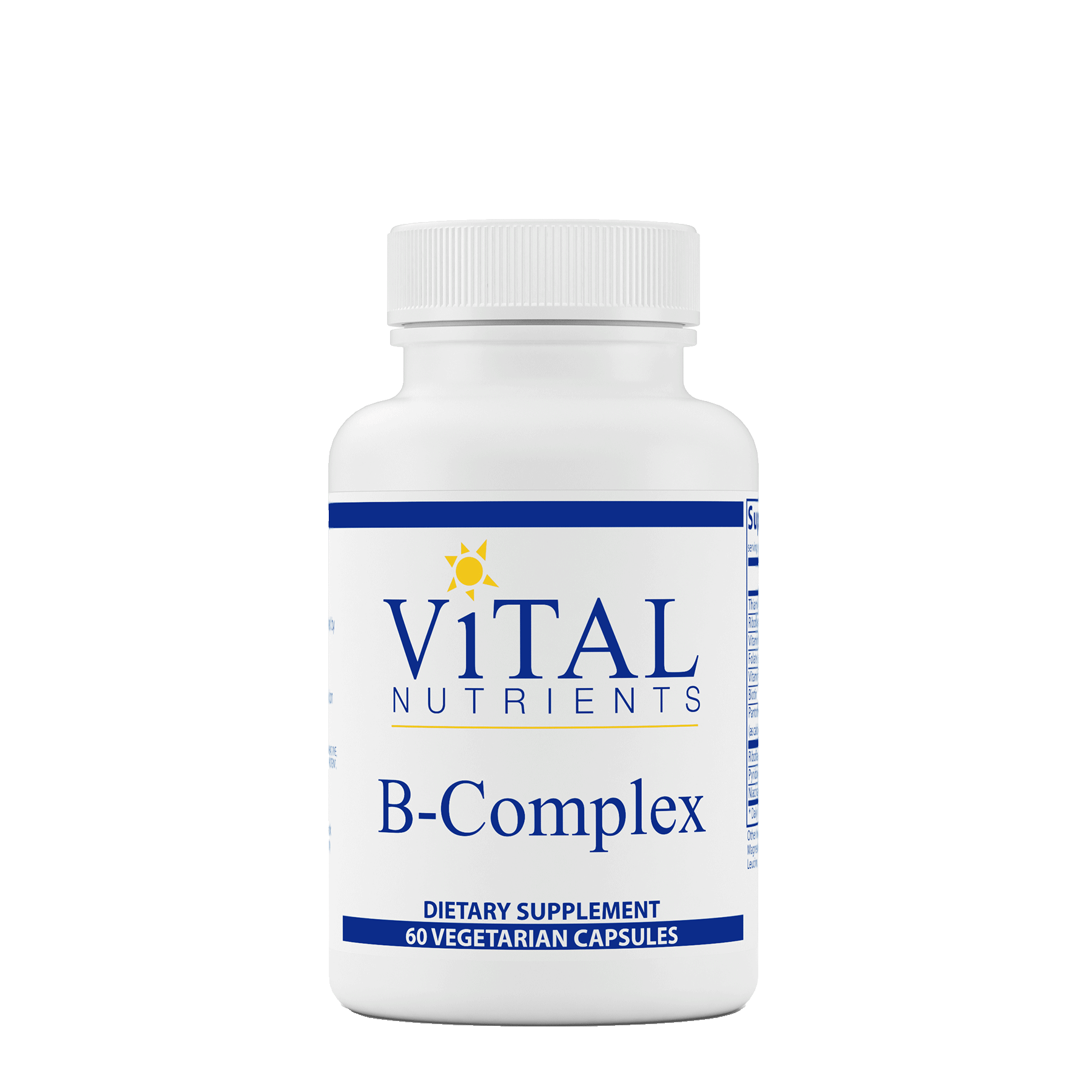 B Complex

Nourish your mind and body with this high potency B Complex.
A potent complex of B vitamins, united to support your wellbeing. Bs are team players, working synergistically to amplify the therapeutic value of the others.
This complete complex helps optimise healthy brain function, support digestion and cardiovascular health. It can help boost your energy and concentration levels, even during periods of mild fatigue.
B vitamins also help convert food into energy and improve appetite. They also provide a helpful boost of vitality, as low levels of B12 can lead to fatigue.
Additionally, this formula can help lift your mood and alleviate stress. Research shows that supplementing with a high potency B complex can reduce low mood over 12 weeks.
B Complex also supports healthy nerve function and can improve muscle tone.
Due to genetics, not everyone can convert and absorb B vitamins. By providing them in active form, this formula ensures everyone is able to absorb them efficiently.
serving size: 1 veg capsule
servings per container:60
 
amount per serving
%daily value
Thiamin (as thiamine HCI)
100mg
6667%
Riboflavin
25mg
1470%
Vitamin B6 (as pyridoxine NCI)
25mg
1250%
Folate (as L-5-MTHF) Metafolin
400mcg
100%
Vitamin B12 (as methylcobalamin)
500mcg
8333%
Biotin
400mcg
133%
Pantothenic Acid (as calcium pantothenate)
200mg
2000%
Riboflavin 5' Phosphate
10mg
*
Pyridoxal 5' phosphate
15mg
*
Niacinamide
75mg
*
*Daily Value not established
OTHER: Vegetable Cellulose Capsule, Magnesium Silicate, Ascorbyl Palmitate, Silica, and Leucine.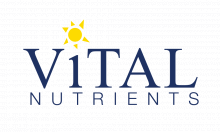 Vital Nutrients thoroughly interrogate their products' integrity, testing for DNA accuracy, so you can be sure that their products really do contain what their ingredients labels claim. Their hypoallergenic range is also rigorously tested for pesticide residues and microbial contaminants. All products are tested by a third party in order to ensure purity, potency and dosage accuracy.