Staying well while you're at home can be challenging, especially during times of stress, when our immunity suffers most.
Our practitioners' at-home immune kit is designed to tackle nutrient deficiencies which can weaken our immunity; support some of the challenges that are presented if you do become ill; and give your body exactly what it needs to heal post-illness.
Get back to feeling your best with our supplements: backed by the research of scientists and knowledge of our practitioners.

Turmeric has been identified as a key immune-boosting nutrient. One of nature's most potent antioxidants, turmeric has anti-viral and anti-inflammatory properties which reduce your severity of symptoms and support a speedy recovery.

Scientists have revealed the importance of reducing oxidative stress when you become ill- which is why a powerful antioxidant like glutathione is key. Glutathione's anti-inflammatory properties and ability to repair damaged cells also helps ease the severity of cold and flu symptoms.

This formula features a blend of botanicals, designed to boost immune function, whether by supporting the production of white blood cells, or relieving symptoms. Elderberry and Andrographis are key ingredients which are known to reduce the symptoms and severity of cold and flu for a healthy recovery.

Twice Daily Multi offers the extra antioxidant support you need from a multi during recovery. 19 nutrients unite to strengthen your immunity, support lung function and body needs. By selecting only the most bioavailable ingredients, Designs for Health ensure optimal absorption and tolerance.
A potent dose of vitamins C, D and zinc make this supplement a powerful immune-booster. It can be taken daily for those more susceptible to colds, or can be used to bolster the immunity during stressful times, whilst helping alleviate anxiety.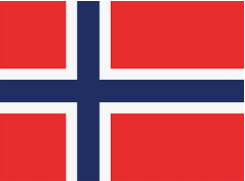 Restorative for both mind and body, fish oil gives you the boost you need after illness to get back to your best. This anti-inflammatory helps reduce any excess inflammation caused by fighting off infection.

Sereni-Pro contains adaptogenic herbs like ashwagandha, Siberian ginseng and Rhodiola rosea, offering respite from stress and insomnia- which is key to healing. Ashwagandha also improves cognitive performance and memory, which can suffer after illness.