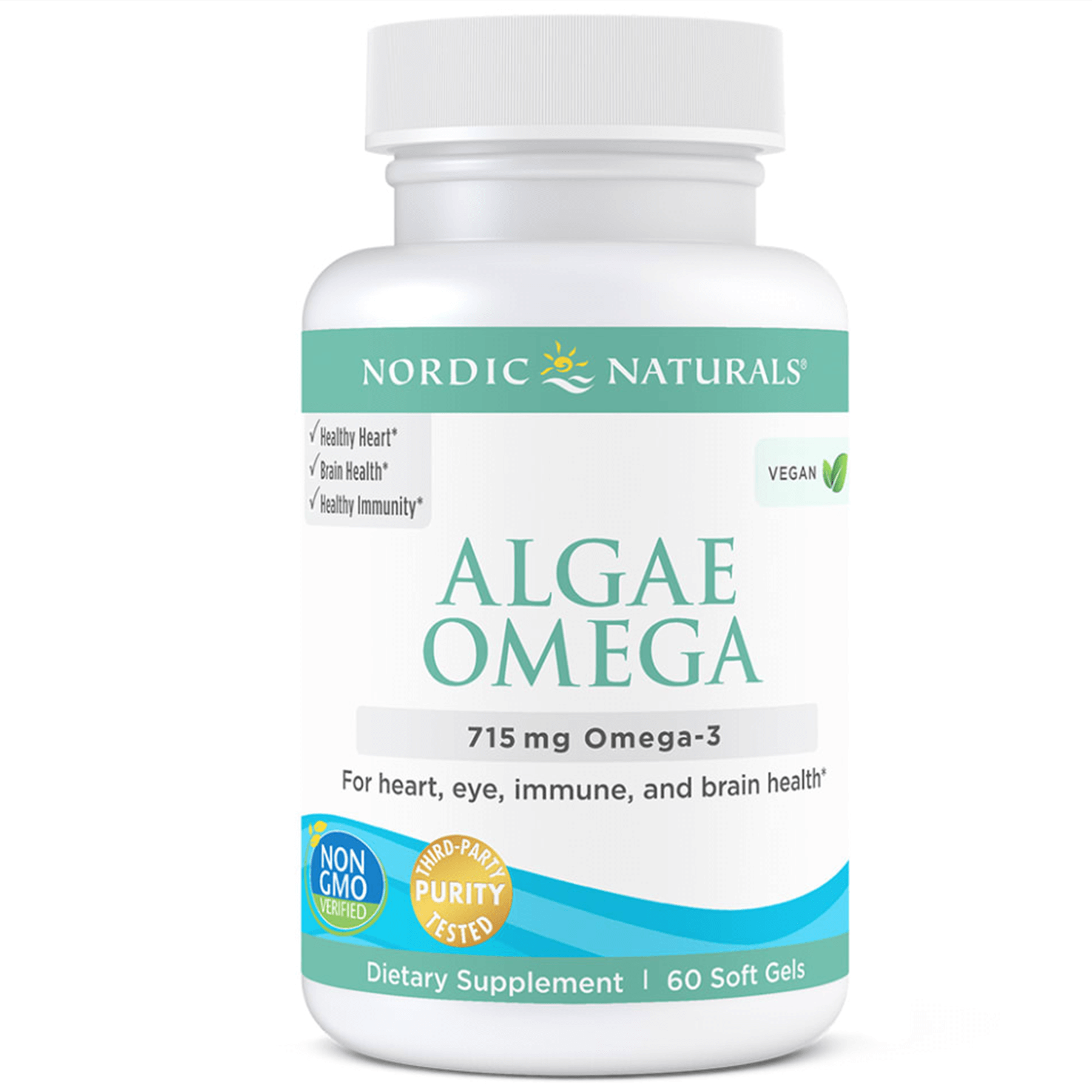 Algae Omega

EPA and DHA are crucial to our wellbeing, but are hard to find in plant-based sources. Made from the original, vegetarian source of marine omega-3, Algae Omega is the simple way to ensure you're meeting your dietary needs.
The benefits of omega 3 are well known, and wide ranging. However, research shows that the two most important fatty acids, EPA and DHA, are rarely found in vegetarian diets, and nearly never found in vegan diets.
Though ALA (one of the most popular vegetarian omega-3s) can be converted by our bodies to produce EPA and DHA, very high quantities are required to produce a satisfactory amount of DHA. To obtain 500mg of omega 3, you'd have to eat around 150g chia seeds!
Going straight to the source is the most efficient way to ensure you're consuming enough EPA and DHA.
Alage Omega is derived from sustainably sourced microalgae: the origin of all marine omega-3. Each serving delivers 195mg of EPA, and 390mg of DHA.
Nourish your brain, immune and joint health with Algae Omega.  
Free from any fish or animal products, this supplement is suitable for both vegans and vegetarians. Certified by the American Vegetarian Association.

Nordic Naturals was born from a reaction to the widespread manufacturing of substandard fish oils. Their aim is to make high-quality omega oils available to all.