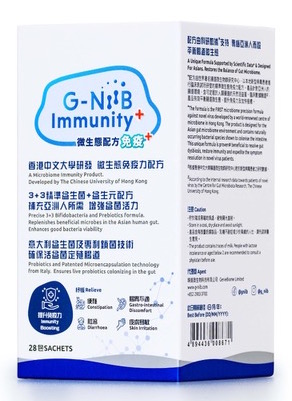 G-NiiB Immunity Plus 28 sachets
A unique probiotic formula, clinically proven to rebalance your gut microbiome and improve immune function. Increase vaccine efficacy and antibodies production,  and faster recovery from vaccine-induced and long-covid symptoms. Based on the world's first study on the gut microbiome of covid patients researched and endorsed by the CUHK.
Detailed product leaflet see here.