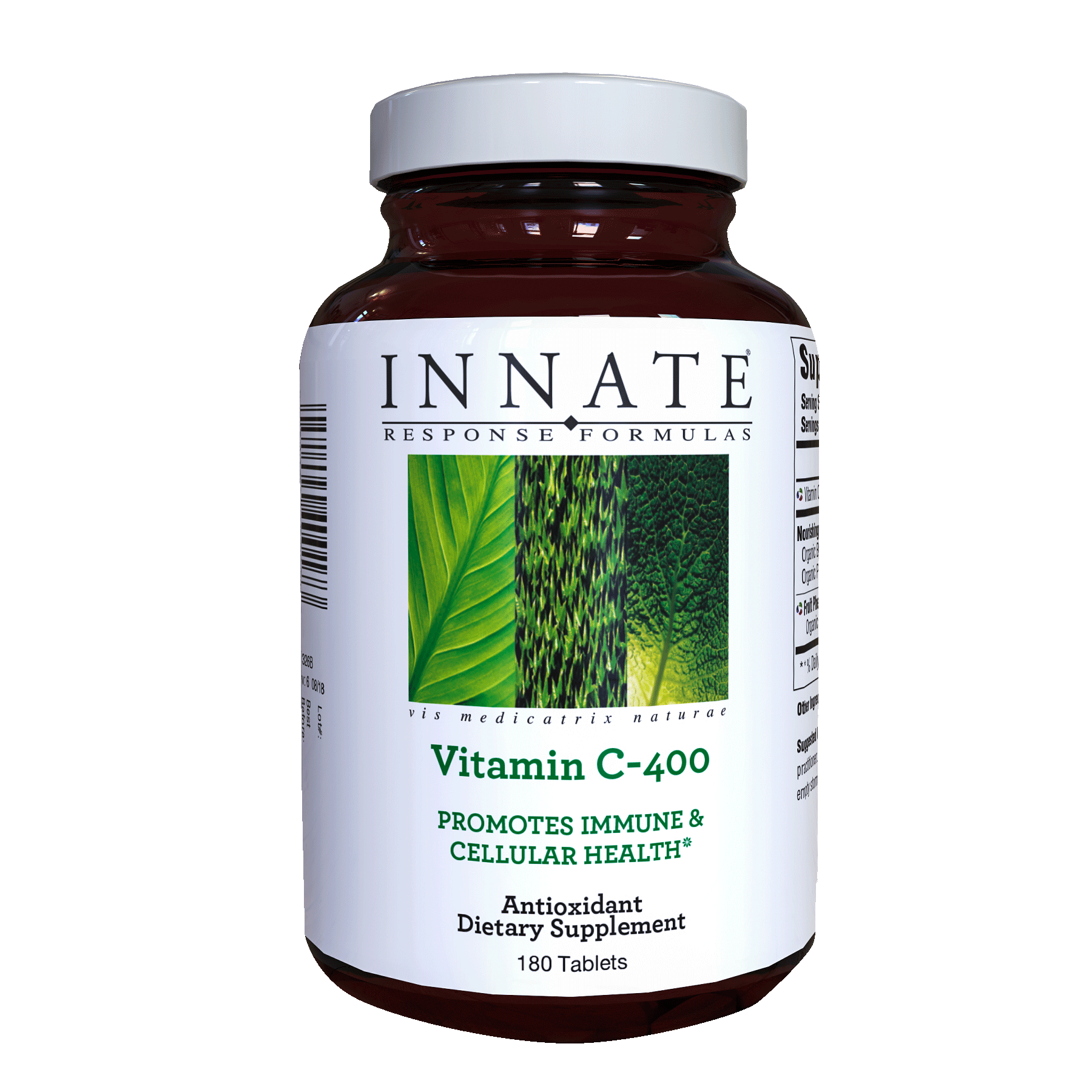 維他命C-400 Vitamin C-400

維他命C是身體不可缺少的營養素之一,高效的維他命C跟生物類黃酮(Bioflavinoifd)配合協同發揮更大抗氧化物功效,可大大提昇免疫系統功能。優質的高抗氧化物能對抗因壓力下而帶來對細胞自由基的損害並自身免疫力的負擔和抑壓。因此在壓力下,身體對維他命C的需求亦會大增。

Innate維他命C-400乃天然高優質維他命C, 加入蔬果混合,並注入營養酵母提萃,因而帶有益生菌,能被身體更有效吸收,有助提升免疫力並保護細胞。

此配方跟一般同類形式的維他命C酸性度方面比較,少達十分之一,性質溫和,不會令你感到胃部不適。

產品不含麥麩,奶類和黃豆 , 亦不含草甘膦 (Glyphosate)及一般農藥殘留成份。 適合素食者及一般人仕使用 。
Serving Size 1 Tablet
Servings per Container 180
 
Amount per Serving
%DV
Vitamin C(ascorbic acid with organic orange)
400mg
444
Nourishing Food & Herb Blend(Oraganic Brown Rice, S. cerevisiae, Organic Broccoli, Organic Parsley Leaf, Organic Carrot, Organic Beet Root)
225 mg
**
Fruit Phenolic Blend(Organic Whole Orange, Organic Cranberry, Oraganic Blueberry
50mg
**
**% Daily Value(DV) not established
OTHER: Cellulose, Stearic Acid, Silica.
SUGGESTED USE: 1 tablet daily, or as directed by your healthcare practitioner. May be taken anytime throughout the day, even on an empty stomach.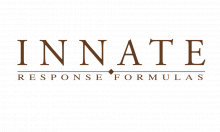 Inspired by real food, Innate's products harness the power of nature. This USA company advocates for 'wholistic health', using food as their foundation to ensure their supplements are readily absorbed and well-tolerated.
On a fundamental level, Innate creates nutritional supplements made up of whole foods with added nutrients in order to support your body's innate healing responses.