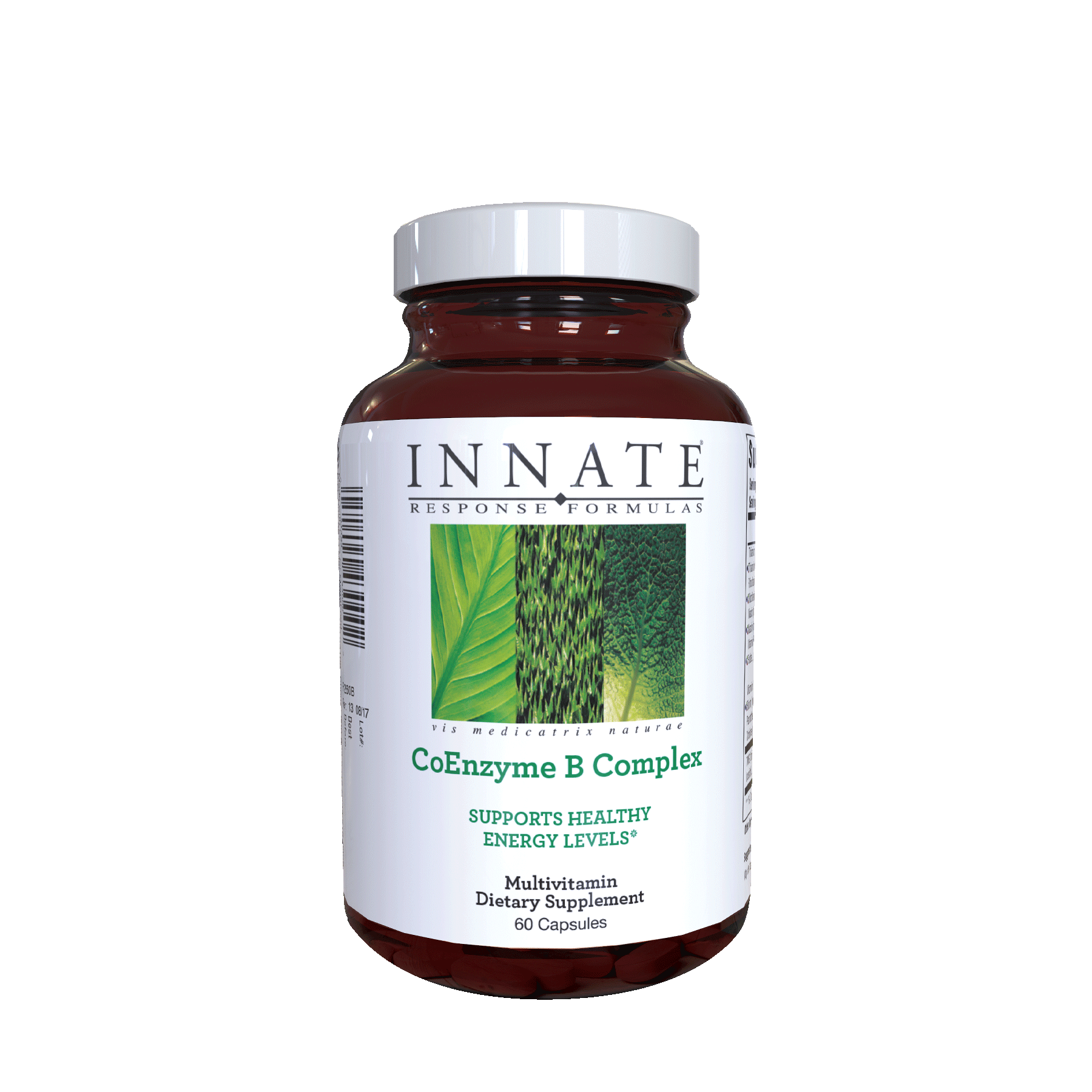 輔酵素維他命B群 CoEnzyme B

維他命B群有助維持健康的神經系統,緩解壓力及促進新陳代謝。
維他命B群對於製造能量、新陳代謝、維持健康的神經系統十分關?。 隨著補充、增加吸收維他命B5,可以有助平靜思緒,並緩解壓力。 維他命B12則有助於增強能量並保護神經系統健康。

此配方提供了從蔬果提萃的維他命B群(活性配方),以確保人體最佳吸收,有效地進行代謝。並為每日服用劑量,以補充身體對這關?維他命的需求。 通過以活性形式提供各種維他命B,並確定了較低的天然劑量比較高的合成劑量更為有效。

產品不含麥麩,奶類和黃豆 , 亦不含草甘膦 (Glyphosate)及一般農藥殘留成份。 適合素食者及一般人仕使用 。
Serving Size 1 Capsule
Servings per Container 60
 
Amount per Servings
% DV
Thiamine B1 (thiamine NCI)
90 mg
7500
Thiamin (B1) (thiamine HCI with S. cerevisiae)
10 mg
833
Riboflavin B2 (riboflavin 5-phosphate)
17 mg
1308
Riboflavin (B2) (with organic brown rice)
3 mg
231
Niacin (niacinamide)
42.5 mg NE
266
Niacin (niacinamide with S. cerevisiae)
7.5 mg NE
466
Vitamin B6 (pyridoxa1-5-phosphate)
0 mg
1176 
Folate(f olic acid with broccoli)
340 mcg DFE (200 mcg folic acid)
85
Vitamin B12 (methylcobalamin)
500 mcg
20833
Biotin (with organic brown rice)
300 mcg
1000
Pantothenic Acid (d-calcium panthothenate)
50 mg
1000
Choline (choline bitartrate)
100 mg
18
TMG (trimethylglycine)
100 mg
**
Inositol
40 mg
**
** % Daily Value (DV) not established
OTHER: Cellulose, Ascorbyl Palmitate.
SUGGESTED USE: 1 capsule daily, or as directed by your healthcare practitioner. May be taken anytime throughout the day.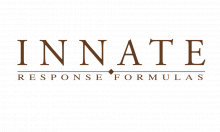 Inspired by real food, Innate's products harness the power of nature. This USA company advocates for 'wholistic health', using food as their foundation to ensure their supplements are readily absorbed and well-tolerated.
On a fundamental level, Innate creates nutritional supplements made up of whole foods with added nutrients in order to support your body's innate healing responses.