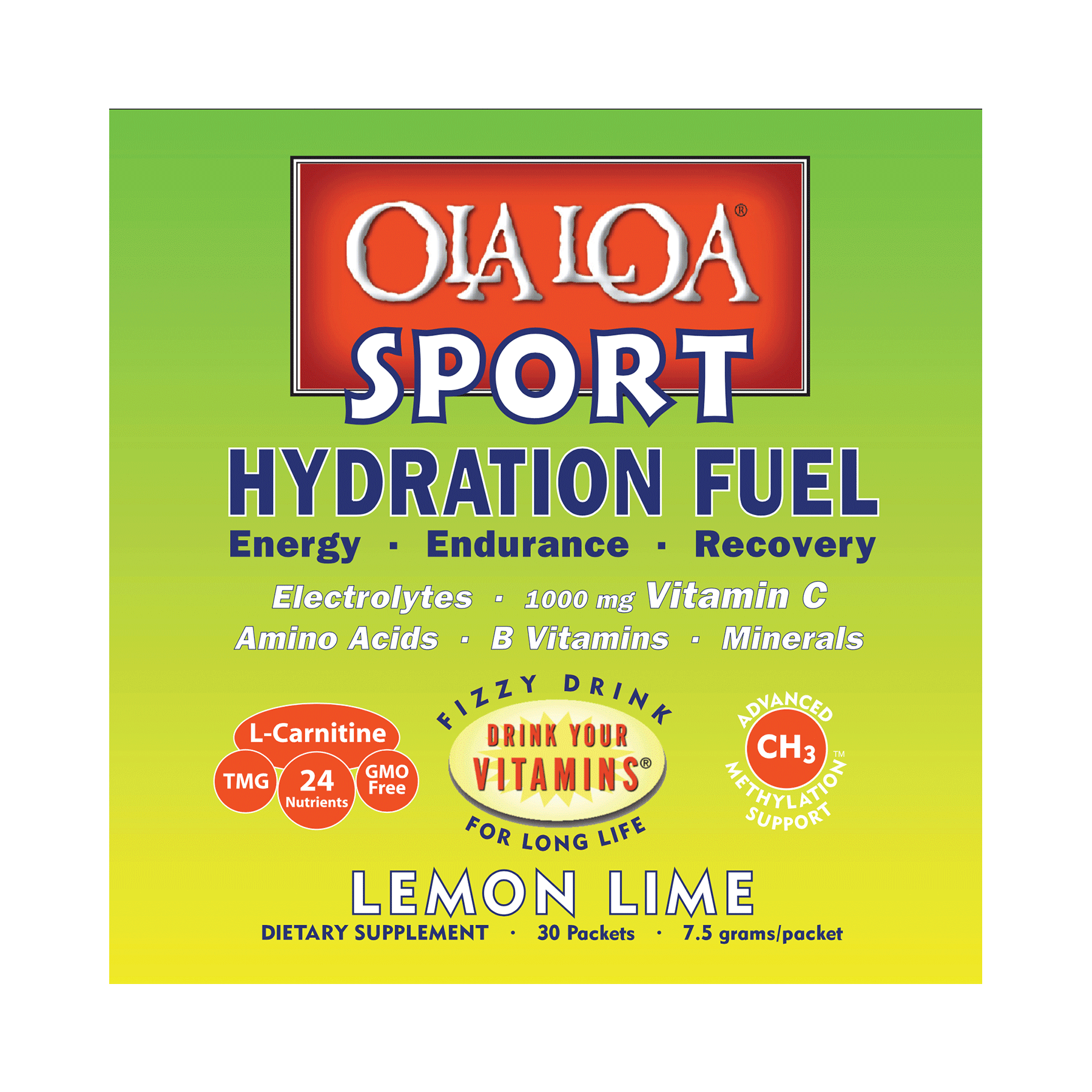 綜合維他命運動汽泡沖飲 Ola Loa SPORT Lemon and lime
檸檬青檸味

含豐富維他命、礦物質和電解質的即沖飲品,為你補充運動時所流失的水分。
獨家配方提供電解質、礦物質、氨基酸和維他命。

滲透劑 (Osmolytes)、三甲基甘氨酸(TMG)和甘氨酸(Glycine)可防止脫水和口渴,內含維他命C與60多種礦物抗壞血酸(mineral ascorbates)並復合物可在運動過程中支持排毒。維他命B群能提高醣類代謝,而其他的礦物質和電解質包括鉀和鎂則幫助身體保持最佳的體力。

只須沖一包於水中,就簡單地提供在劇烈運動後因脫水和能量消耗所需的支持,迅速回復體力和耐力。

產品屬低糖配方,每份含2克糖。不含麥麩,奶類和黃豆 , 亦不含咖啡因成份, 適合素食者及一般人仕使用 。
Directions: Place contents in glass and mix with 6-8 oz.cold water or juice. Add more water for lighter flavor. Adults and children take 1 packet daily or as directed by your health professional.
 
amount per serving
%DV
Calories
10 cal
 
Calories from Fat
0
 
Total Carbohydrates
2g
 
Sugars
2g
 
Vitamin C
1000mg
1670%DV
Vitamin B1 (Thiamine)
2mg
133%DV
Vitamin B2 (Riboflavin)
2mg
117%DV
Vitamin B3 (Niacinamide)
10mg
50%DV
Vitamin B6 (Pyridoxine)
10mg
500%DV
Folic Acid
400mcg
100%DV
Vitamin B12 (Hydroxycobalamin)
30mcg
500%DV
Pantothenic Acid
10mg
100%DV
Lipoic Acid
1mg
♦
Citrus Bioflavonoids
100mg
♦
Potassium (Bicarbonate)
200mg
6%DV
Sodium (Bicarbonate)
40 mg
< 2%DV
Calcium (Carbonate & Ascorbate)
50 mg
5%DV
Magnesium (Carbonate & Ascarbate)
100mg
25%DV
Zinc (Picolinate)
5mg
33%DV
Manganese (Gluconate)
1.5mg
75%DV
Copper (Gluconate)
1mg
50%DV
Selenium (Sodium Selenite)
50mcg
70%DV
Chromium (Picolinate)
100mcg
80%DV
Boron (Citrate)
500mcg
♦
N-Acetyl Cysteine (NAC)
50mg
♦
L- Carnitine Fumarate
50mg
♦
L-Glycine
250mg
♦
TMG- Betaine
250mg
♦
WARN: GLUTEN, DAIRY, SOY & CAFFEINE FREE VEGAN • NON GMO
Percent Daily Values are based on a 2000 calorie diet.
♦Daily Values not established.
OTHER: Fructose, Citric Acid, Organic Cane Juice, Natural Flavors from Fruit, Natural Color, Silicon Dioxide, Stevia.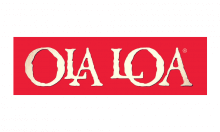 A family-first company with two simple goals. Their first is to deliver advanced formulas, backed by science and modern clinical research into nutrition. The second is to make taking your vitamins easy, and pleasurable.
Ola Loa is a low-sugar multivitamin drink both rich in nutrients and flavour. Taste tested on the best kind of food critics: children.