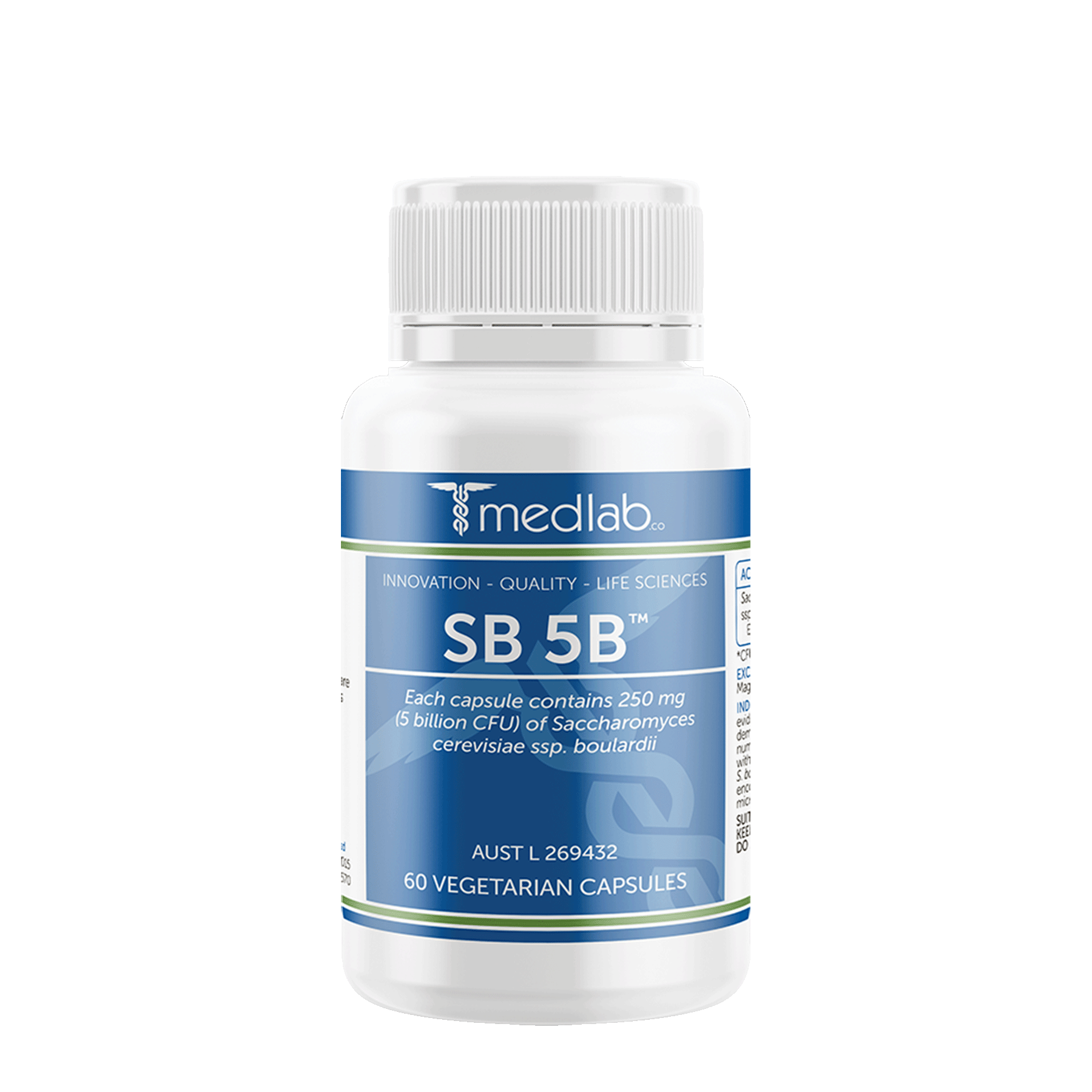 布拉酵母益生菌 SB 5B™
| 益生菌酵母

SB 5B™是旅行最佳必備。這種有效的益生菌可以增強免疫力和腸道健康,幫助緩解胃部不適。

布拉酵母菌可有效減少成人和兒童腹瀉的嚴重程度和持續時間。這種非致病性酵母菌已長期使用於緩解消化系統不適,並可緩解各種觸發因素,例如改善因服用抗生素或因旅行水土不服而引起的服瀉問題。

這種益生菌酵母有助修複腸道菌群的平衡,支持腸道健康,並提高了分泌型IgA和短鏈脂肪酸的水平。這有助於支援免疫健康,因為分泌型IgA是機體粘膜局部抗感染免疫的主要抗體,作為抵抗病毒和有害細菌的第一道防線。人體70%的免疫細胞都在腸道里,而這種益生菌酵母可確保其得到足夠的營養。
ACTIVE INGREDIENTS:
Each capsule contains:
Saccharomyces cerevisiae ssp. boulardil (Med 41)
250 mg
Equiv.
5 billion CFU*
OTHER:Cellulose, calcium hydrogen phosphate, magnesium stearate, colloidal anhydrous silica.
WARN: SUITABLE FOR VEGETARIANS. STORE BELOW 25°C. KEEP OUT OF REACH OF CHILDREN. TAMPER EVIDENT. DO NOT USE IF SAFETY SEAL IS BROKEN OR MISSING.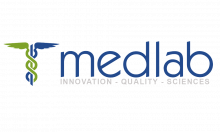 Medlab use innovative technology in order to produce only the most bioavailable and therapeutic products. Their medicines are designed to target health by addressing the root cause of the problem, rather than simply the symptoms.
Their researchers work tirelessly to bring you the best, most therapeutic and bioavailable supplements possible.