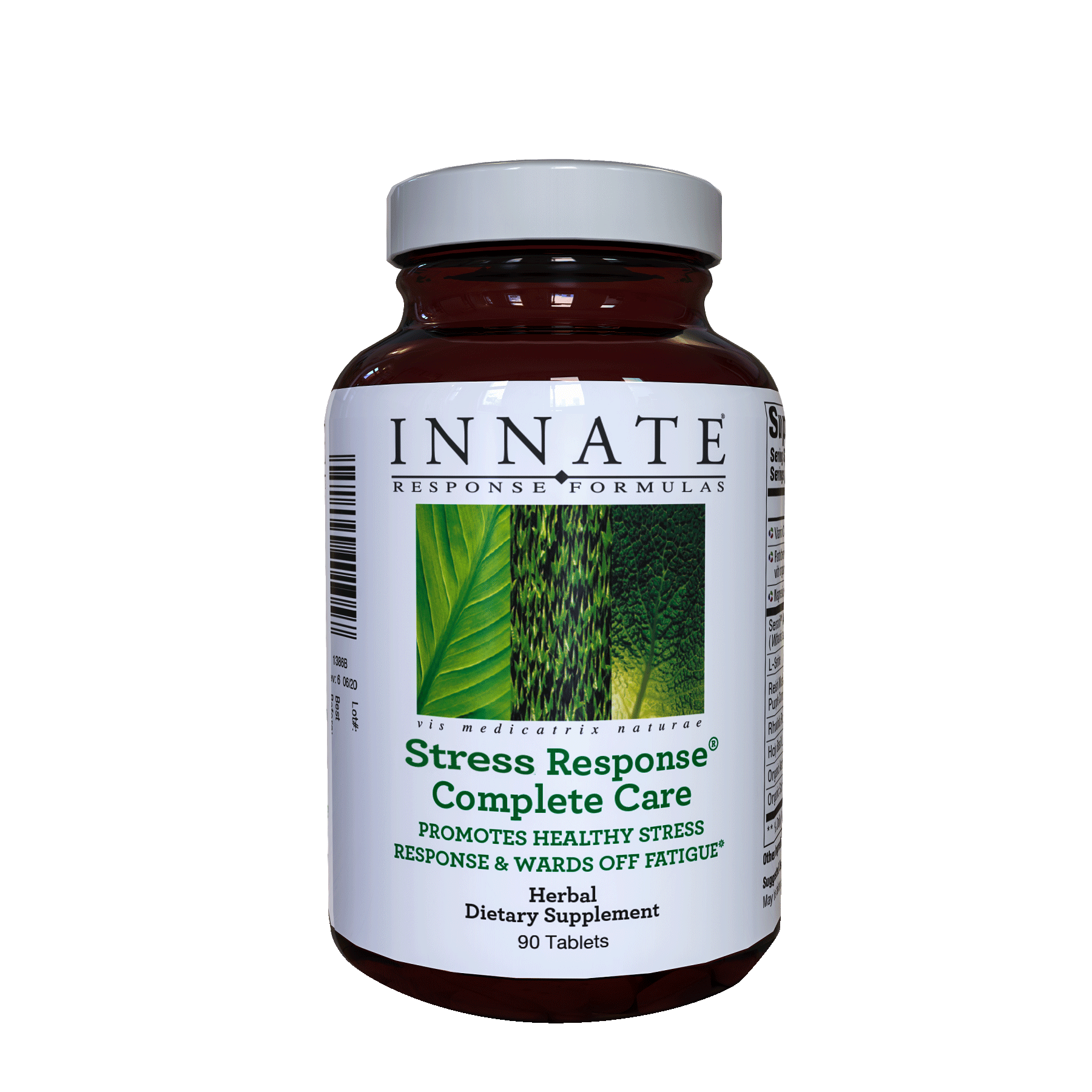 壓力管理營養素 Stress Response
| 全面配方

由多種草本植物提萃, 有助平衡壓力反應。研究顯示服用超過兩個月的人,睡眠得到改善,有助正面和積極地面對生活中的各種挑戰。配方加入了從蔬果提萃的維他命B群和C,能幫助產生能量及避免疲勞。

此配方使用印度草藥Sensoril®南非醉茄(ashwagandha)精華,促進正常水平的壓力激素。 紅景天和西伯利亞人參等草本,經臨床試驗證明有助減輕疲勞和壓力。蟲草、靈芝、黃芪在科學研究中都被認可,可於長期受壓力下為你的免疫力提供支持。

不含麥麩,奶類和黃豆 , 亦不含草甘膦 (Glyphosate)及一般農藥殘留成份。 適合素食者及一般人仕使用 。
Serving Size 2 Tablets
Servings per Container 45
 
Amount per Serving
% DV
Vitamin C(ascorbic acid with organic orange)
100mg
111
Pantothenic Acid(d-calcium pantothenate with brown rice)
30mg
600
Magnesium(mineral bound S. cerevisiae)
50mg
10
Senoril Ashwagandha Root & Leaf Extract(Withania somnifera/10% Withanolides)
250mg
**
L-Serine
200mg
**
Reishi Mushroom(Ganoderma Lucidum/Purple Corn Optimized Biomass)
200mg
**
Rhodiola Rosea Root Extract (Rhodolia rosea)
200mg
**
Holy Basil Leaf Extract(Ocimum sanctum)
175mg
**
Organic Astragalus Root(Astragalus membranaceus)
100mg
**
Organic Schisandra Berry(Schisandra chinensis)
100mg
**
**%Daily Value(DV) not established
OTHER: Cellulose, Stearic Acid, Silica
SUGGESTED USE: 2 tablets daily, or as directed by your healthcare practitioner. May be taken anytime throughout the day, even on an empty stomach.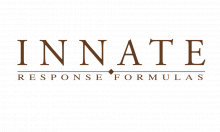 Inspired by real food, Innate's products harness the power of nature. This USA company advocates for 'wholistic health', using food as their foundation to ensure their supplements are readily absorbed and well-tolerated.
On a fundamental level, Innate creates nutritional supplements made up of whole foods with added nutrients in order to support your body's innate healing responses.