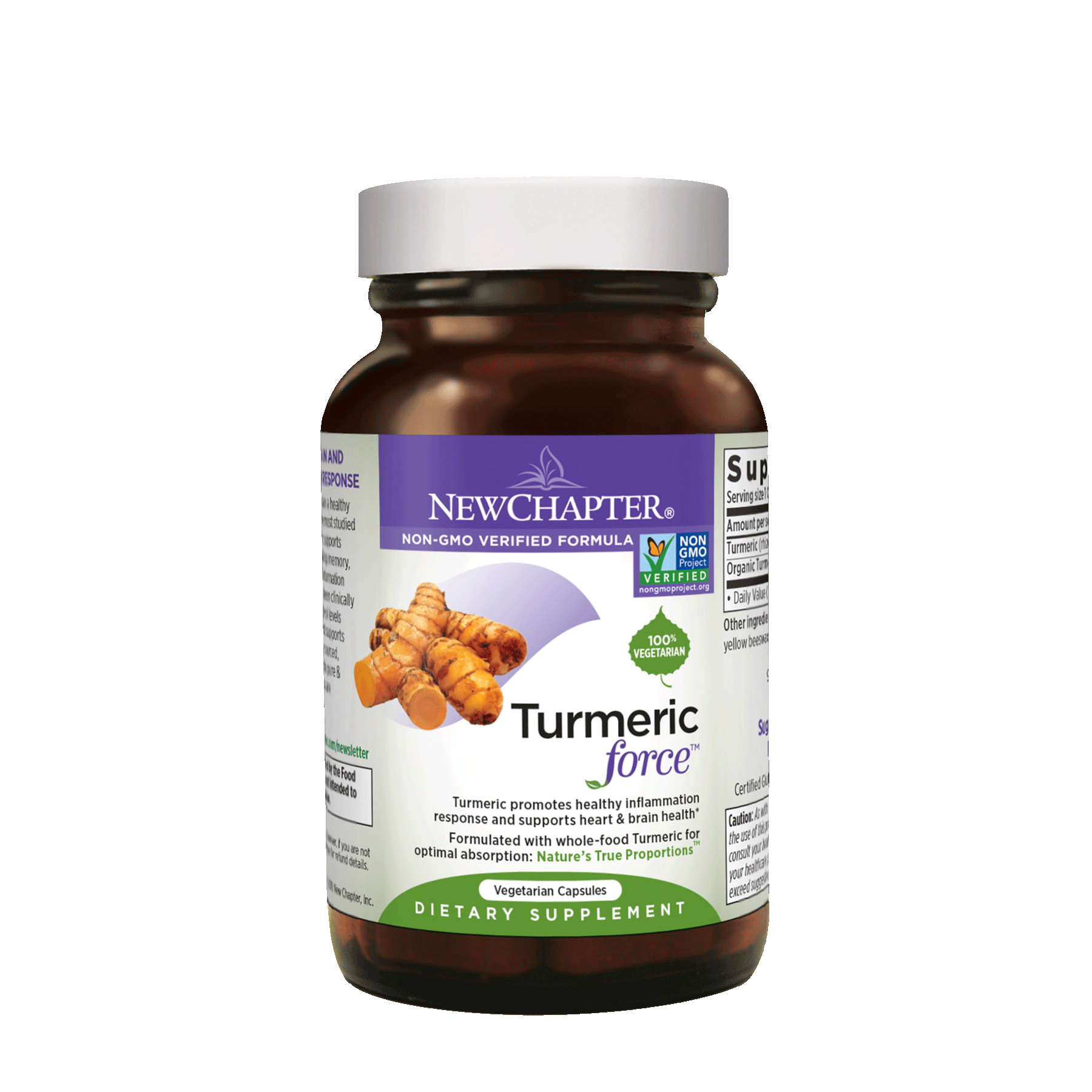 Turmeric Force

Support a healthy inflammatory response with botanical powerhouse, turmeric. This supplement also promotes better brain and heart health.
Used in Ayurvedic medicine for centuries, the powers of turmeric have recently been recognised in modern research. By using the entirety of the turmeric root, rather than specific extracts, this formula offers broad spectrum protection from hundreds of natural compounds found in turmeric.
Not only does this ensure a more potent supplement, but the inclusion of phytonutrients like curcumin and turmerones makes absorption easier, as your body is better able to recognise wholefood turmeric.
Revered for its anti-inflammatory properties, turmeric can help ease joint pain. This herb is also rich in antioxidants, which tackle oxidative stress- the mechanism behind aging and its associated diseases.
Antioxidant activity also help nourish heart health. Turmeric Force supports the lining of blood vessels, increasing blood flow, and helping balance blood pressure.*
Turmeric also helps support your brain, improving cognitive function, memory and reducing symptoms of depression.
*This product is not registered under the Pharmacy and Poisons Ordinance or the Chinese Medicine Ordinance. Any claim made for it has not been subject to evaluation for such registration. This product is not intended to diagnose, treat or prevent any disease.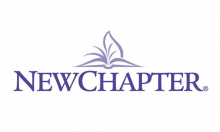 New Chapter nourishes mind, body and soul with their wholefood herbal supplements. Their dedication to nature goes beyond the body, ensuring all their ingredients are sustainably sourced.