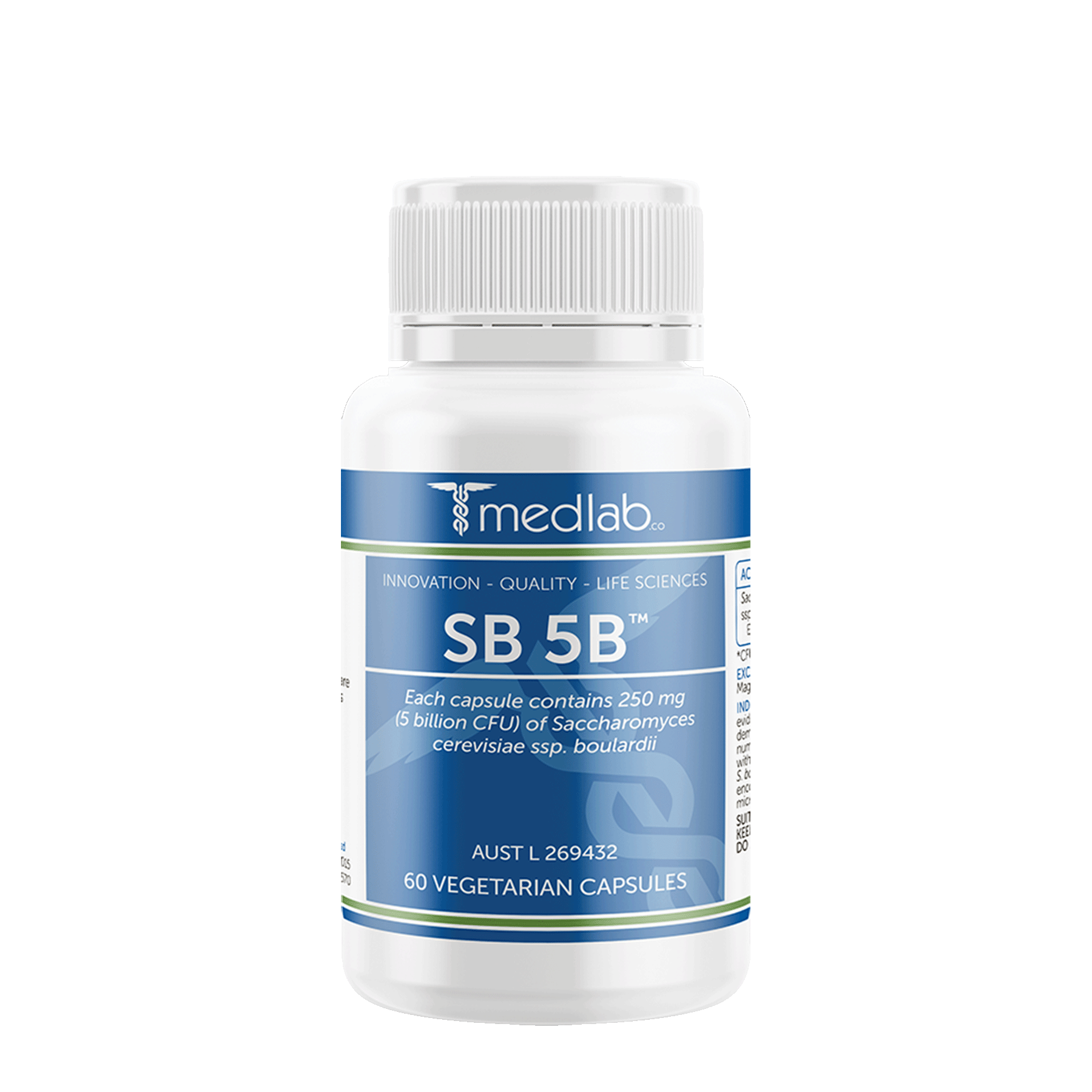 SB 5B™
| probiotic yeast

Saccharomyces boulardii: a probiotic yeast to soothe digestive issues.
SB 5B is the perfect travelling companion. This potent probiotic can bolster your immune and gut health, helping soothe upset stomachs.
Saccharomyces boulardii is effective in reducing both the severity and duration of diarrhoea in adults and children. This non-pathogenic yeast has been long-used to soothe upset digestive systems and can offer relief for various triggers, like travelling or antibiotics.
Many studies have also shown its use in treating issues like food poisoning.
This probiotic yeast also supports a healthy gut microbial profile, elevating levels of secretory IgA and short chain fatty acids. This helps strengthen immune health, as secretory IgA is an essential antibody which acts as our first line of defence against viruses and harmful bacteria. 70% of your immunity lives in your gut, and this probiotic yeast ensures it is nurtured.
ACTIVE INGREDIENTS:
Each capsule contains:
Saccharomyces cerevisiae ssp. boulardil (Med 41)
250 mg
Equiv.
5 billion CFU*
OTHER:Cellulose, calcium hydrogen phosphate, magnesium stearate, colloidal anhydrous silica.
WARN: SUITABLE FOR VEGETARIANS. STORE BELOW 25°C. KEEP OUT OF REACH OF CHILDREN. TAMPER EVIDENT. DO NOT USE IF SAFETY SEAL IS BROKEN OR MISSING.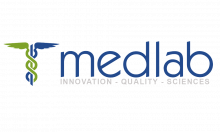 Medlab use innovative technology in order to produce only the most bioavailable and therapeutic products. Their medicines are designed to target health by addressing the root cause of the problem, rather than simply the symptoms.
Their researchers work tirelessly to bring you the best, most therapeutic and bioavailable supplements possible.