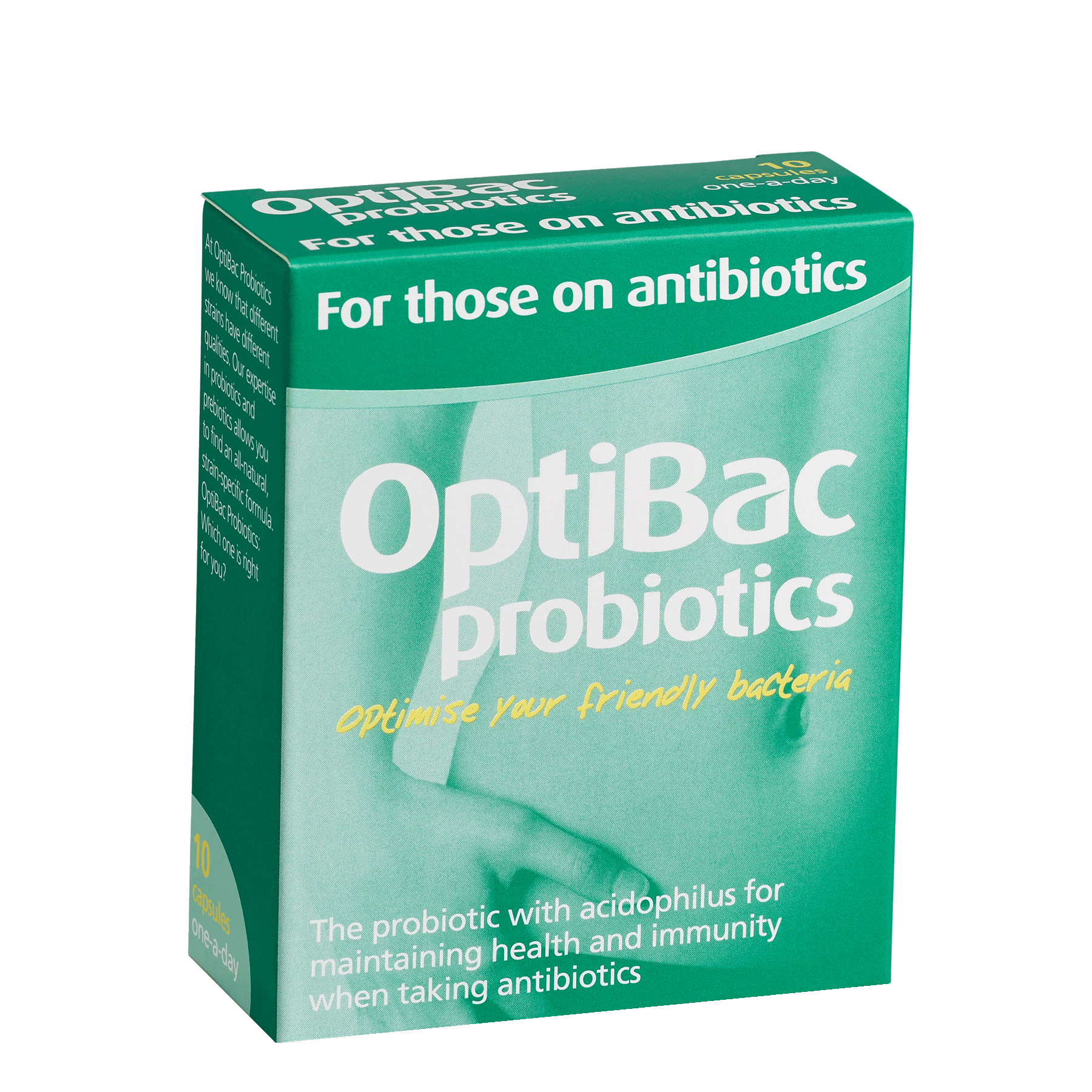 OptiBac for those on Antibiotics

A shelf-stable probiotic to replenish good bacteria in the gut after a course of antibiotics.
A course of antibiotics can wipe out good bacteria as well as the bad. This can lead to low immunity, diarrhoea and other undesirable side effects. 
This shelf-stable probiotic is perfect for replenishing good bacteria in the gut. Each capsule contains four billion probiotics from two natural strains, specifically selected for their safety and suitability.
These high quality species are well-researched and have been clinically trialled alongside antibiotics.
Probiotics proven to survive stomach acidity and reach your gut, live and effective.
Each capsule provides 4 billion live probiotic cultures (4 x 109).
Ingredients: Stabiliser: potato starch; vegetarian capsule: hydroxypropyl methylcel I u lose, probiotic cultures: (Lactobacillus rhamnosus Rose11-1 1, Lactobacillus acidophilus Rosen-5 2); anti-caking agent: vegetable magnesium stearate; antioxidant: ascorbic acid.
WARN: Those on long term antibiotics may wish to consider OptiBac Probiotics For daily wellbeing EXTRA Strength instead.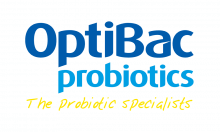 OptiBac's award-winning range of probiotics are informed by their expertise in researching strains and their effects on our bodies. By partnering with some of the world's leading institutes in the field, they bring you some of the best shelf-stable, high quality  probiotics on the market.