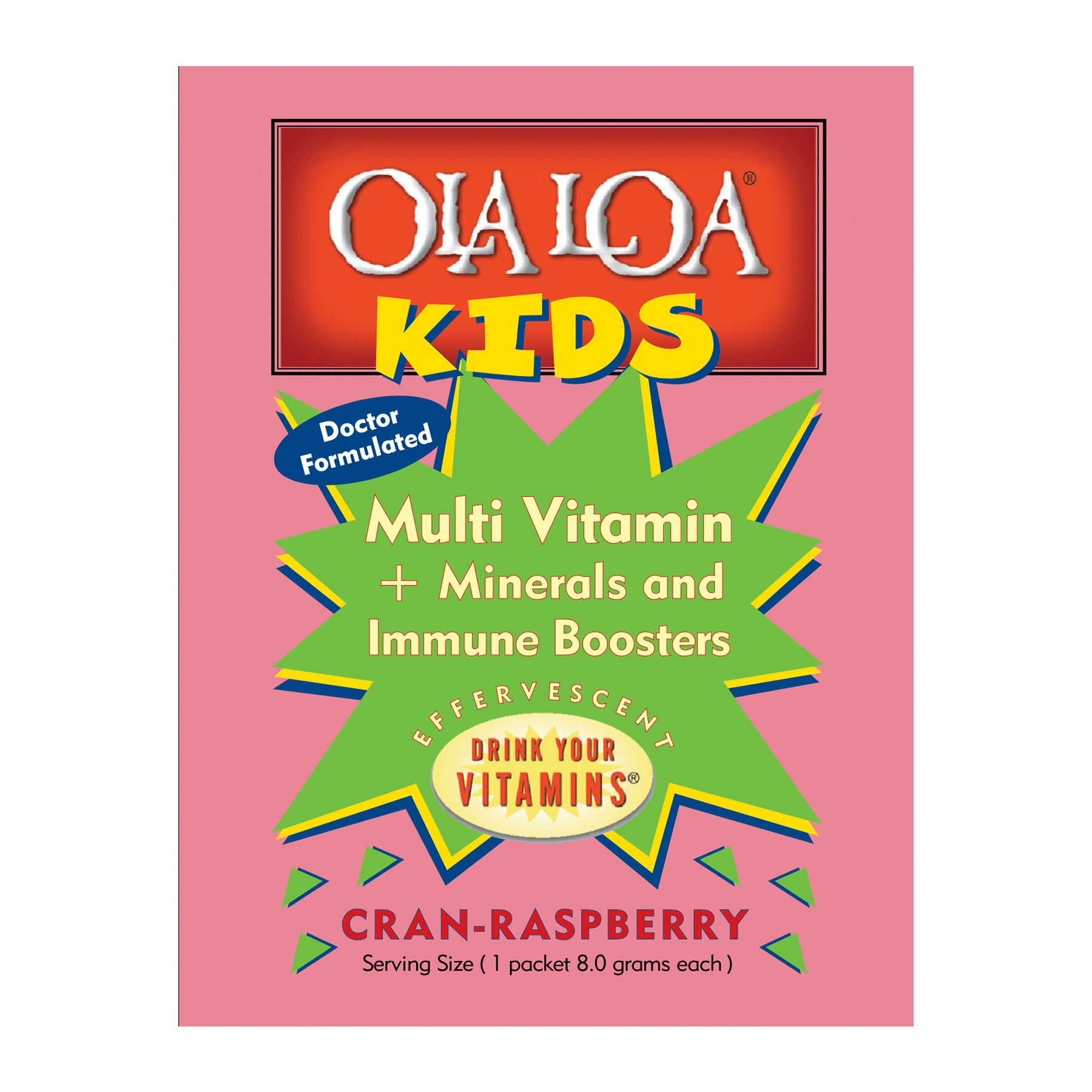 Ola Loa KIDS
| cranberry and raspberry flavour

Created to help kids grow healthy and strong, this drink delivers the nutrition they need with all-natural ingredients, without sacrificing flavour.
The easy way to ensure kids get the nutrition they need.
Created to help kids grow healthy and strong, this multivitamin drink contains high levels of vitamin C, B vitamins and other crucial minerals like magnesium.
This tasty drink can bolster their immunity and help defend against the high levels of pollutants we are exposed to each day. NAC, TMG and vitamin C all work together to help your child detox from air pollution.
Using all-natural ingredients, without sacrificing flavour, this formula does not contain artificial colourings, flavourings or sugars.
Directions: Place contents in glass and mix with 4-6 oz. of cold water or juice. Children can take 1-2 packets daily depending on physical activity
 
amount per serving
%DV
Calories
10
 
Calories from Fat
0
 
Total Carbohydrates
2 g
 
Sugars
2 g
 
Vitamin C (Ascorbic Acid)
250 mg
417%
Vitamin B1 (Thiamine)
2 mg
133%
Vitamin B2 (Riboflavin)
1.7 mg
100%
Vitamin B3 (Niacinamide)
10 mg
50%
Vitamin B6 (Pyridoxine)
10 mg
500%
Folic Acid
600 mcg
150%
Vitamin B12 (Hydroxycobalamin)
60 mcg
1000%
Pantothenic Acid
20 mg
200%
Biotin
300 mcg
100%
Vitamin D3 (Cholecalciferol)
400 iu
100%
Vitamin E (d-alpha Tocopherol Acetate)
20 iu
66%
Vitamin K1 (Phylloquinone)
50 mcg
63%
Vitamin A (Retinol Palmitate)
2000 iu
40%
Lipoic Acid
1 mg
♦
Choline Bitartrate
50 mg
♦
Potassium (Bicarbonate)
200 mg
6%
Sodium (Bicarbonate)
40 mg
<2%
Calcium (Carbonatelscorbate)
100 mg
10%
Magnesium (CatonatelAscortate)
100 mg
25%
Zinc (Picolinate)
10 mg
61%
Manganese (Gluconate)
2 mg
100%
Copper (Aspartate)
1 mg
50%
Molybdenum (Glycinate)
15 mcg
100%
Selenium (Sodium Selenite)
10 mcg
100%
Chromium (Picolinate)
100 mcg
80%
Iodine (Potassium Iodide)
50 mcg
33%
Boron (Citrate)
1 mg
♦
N-Acetyl Cysteine (NAC)
50 mg
♦
L-lysine
100 mg
♦
L-Glycine
250 mg
♦
TMG-Betaine
250 mg
♦
L-Glutamine
100 mg
♦
Bromelain
10 mg
♦
Citrus Bioflavonoids
100 mg
♦
Cranberry Powder
300 mg
♦
Percent Daily Values are based on a 2000 calorie diet for adults and children 4 or more years of age.
♦ Daily values not established.
OTHER: Fructose, Organic Evaporated Cane Juice, Flavor from Cranberry and Raspberry, Citric Acid, Beet Powder (color), Stevia, Grape Skin Extract, Beta Carotene. Keep in a cool, dry place.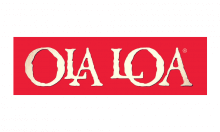 A family-first company with two simple goals. Their first is to deliver advanced formulas, backed by science and modern clinical research into nutrition. The second is to make taking your vitamins easy, and pleasurable.
Ola Loa is a low-sugar multivitamin drink both rich in nutrients and flavour. Taste tested on the best kind of food critics: children.