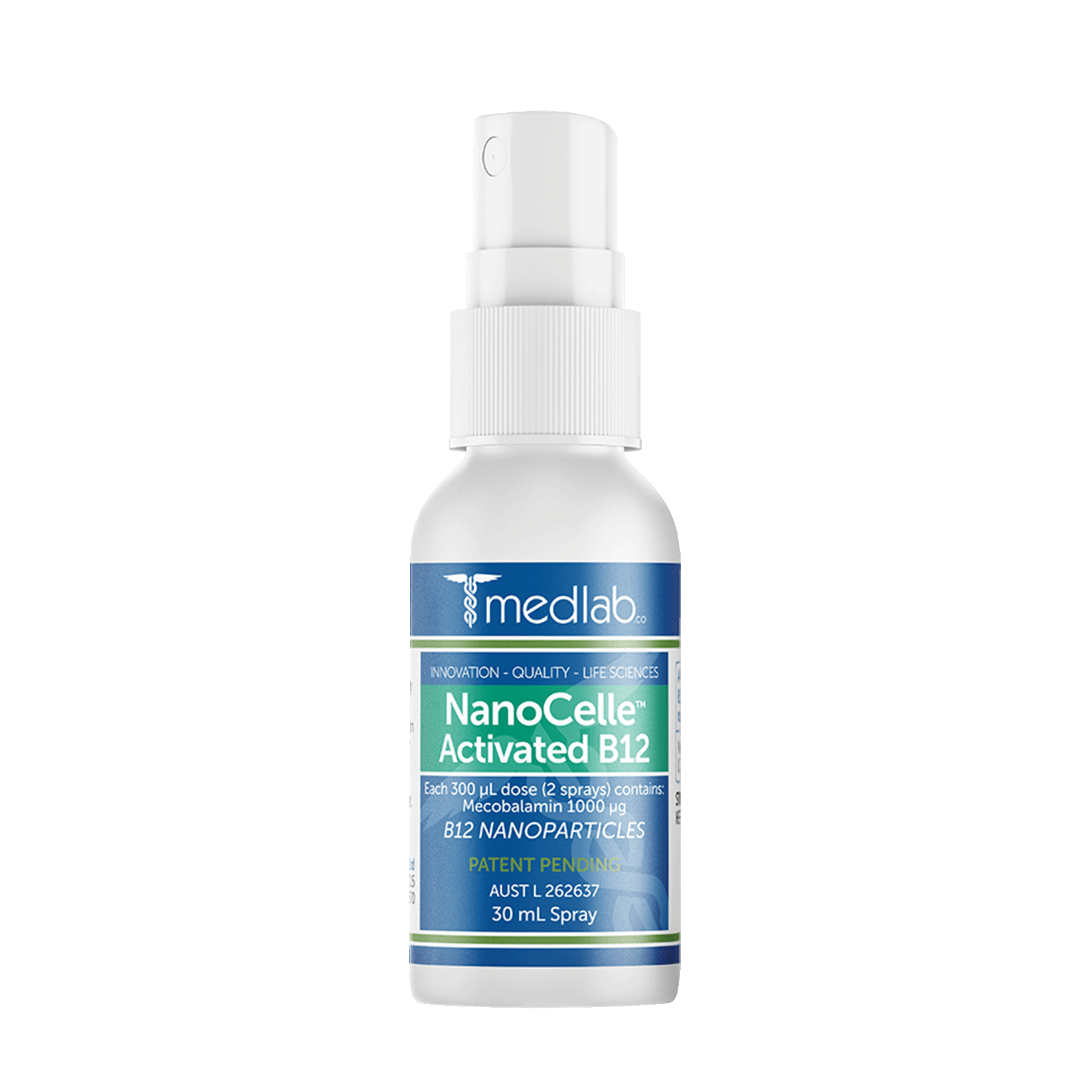 NanoCelle™ Activated B12
| spray

Maintain your wellbeing with essential nutrient, vitamin B12. Medlab's innovative technology delivers nanoparticles of B12, for superior absorption.
Crucial for many processes in the body, vitamin B12 helps nourish your mental health, nerve health, red blood cell production, and is also essential during conception and pregnancy.
Provided in their active forms, these B vitamins are made for easy absorption, which is further enhanced by Medlab's innovative technology. By delivering 'nano' particles of these nutrients through the lining of the mouth, they increase absorption by up to 3-5 times.
Vitamin B12 is essential for the synthesis of neurotransmitters, like dopamine and serotonin which help lift your mood and improve sleep. It also helps promote better memory by protecting your neurons.
Crucial for warding off deficiency-related fatigue, B12 helps produce healthy red blood cells, for increased energy.
A healthy pregnancy needs B12 too, as this nutrient is crucial for reducing the likelihood of birth defects.
This supplement provides a potent, easily absorbed dose of B12, a nutrient crucial to your wellbeing.
| | |
| --- | --- |
| ACTIVE INGREDIENTS: | Each 300 pL dose (2 sprays) contains: |
| Vitamin B12 (as mecobalamin) | 1000 pg |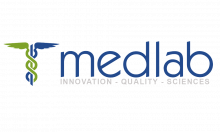 Medlab use innovative technology in order to produce only the most bioavailable and therapeutic products. Their medicines are designed to target health by addressing the root cause of the problem, rather than simply the symptoms.
Their researchers work tirelessly to bring you the best, most therapeutic and bioavailable supplements possible.