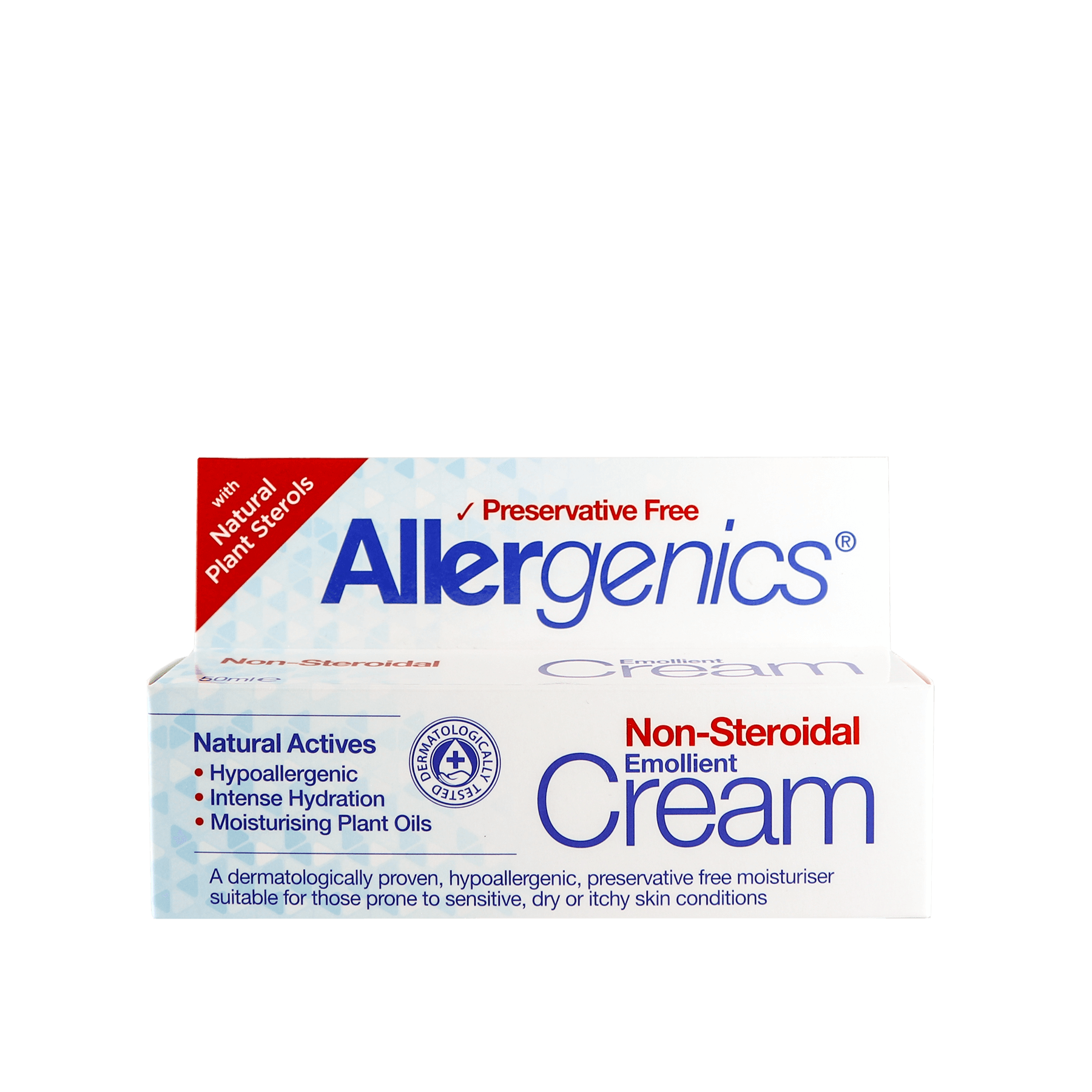 Emollient Cream

A potent moisturiser for targeted and soothing relief from dry, itchy skin.
Allergenics Emollient Cream is a highly-effective, dermatologically-tested moisturiser which delivers targeted relief from dry, itchy and easily-irritated skin.
This formula features functional ingredients such as rapeseed sterols, borage oil, aloe vera, zinc oxide and glycyrrhetinic acid, which provide protective action and soothing relief.
The combination of hyaluronic acid, rose oil and shea butter forms a perfectly balanced cream which can maintain elasticity, while hydrating and promoting natural balance.
Ideal for people with eczema and easily-irritated skin, the Allergenics range contains ingredients at the optimal pH to nourish and maintain your skin's acid mantle. Dermatologically tested to support sensitive skin.