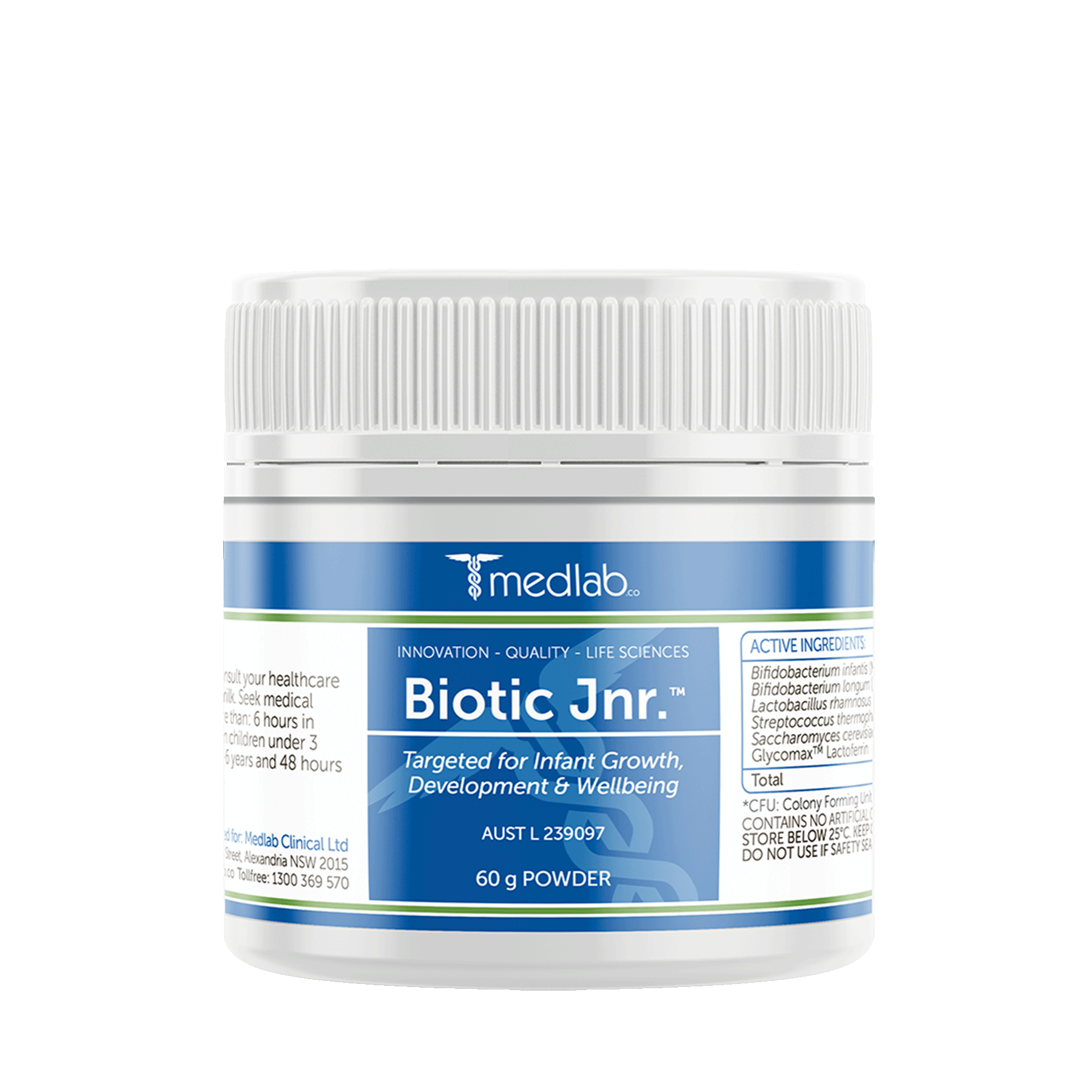 Biotic Jnr.™

Nurture your baby's gut health with Biotic Jnr.
Using safe and effective ingredients, Biotic Jnr. nurtures your child's digestive and immune health.
This multi-species formula includes Lactoferrin, found naturally in a mother's milk. Lactoferrin bolsters your baby's innate immune response and promotes anti-microbial and anti-viral activity.
Probiotics can drastically reduce your child's risk of contracting a cold. They can also offer symptomatic relief from colds and flus, reducing both fevers and coughing.
This formula also contains strains proven to relieve diarrhoea.
Growth of infant microflora can be inhibited by C-sections and bottle feeding. Suitable for both pre and full term infants, as well as pregnant women, this supplement is an effective way of establishing a healthy balance of good bacteria in your child's gut.
ACTIVE INGREDIENTS:
Each 500 mg dose (1 scoop) contains:
Glycomax™ Lactoferri
50mg
Bifidobacterium infantis (Med 14)
1.5 billion CFU
Bifidobacterium longum (Med 15)
500 million CFU
Bufudobacterium lactis
500 million CFU
Lactobacillus rhamnosus (Med 26)
3 billion CFU
Total
5.5 billion CFU*
OTHER: lnulin.
WARN:CONTAINS NO ARTIFICIAL COLOURS FLAVOURS OR SWEETENERS. STORE BELOW 25°C. KEEP OUT OF REACH OF CHILDREN. TAMPER EVIDENT. DO NOT USE IF SAFETY SEAL IS BROKEN OR MISSING.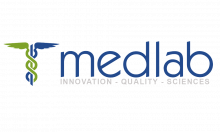 Medlab use innovative technology in order to produce only the most bioavailable and therapeutic products. Their medicines are designed to target health by addressing the root cause of the problem, rather than simply the symptoms.
Their researchers work tirelessly to bring you the best, most therapeutic and bioavailable supplements possible.